it's a pink world: designing for MANNER together with the boys from LWZ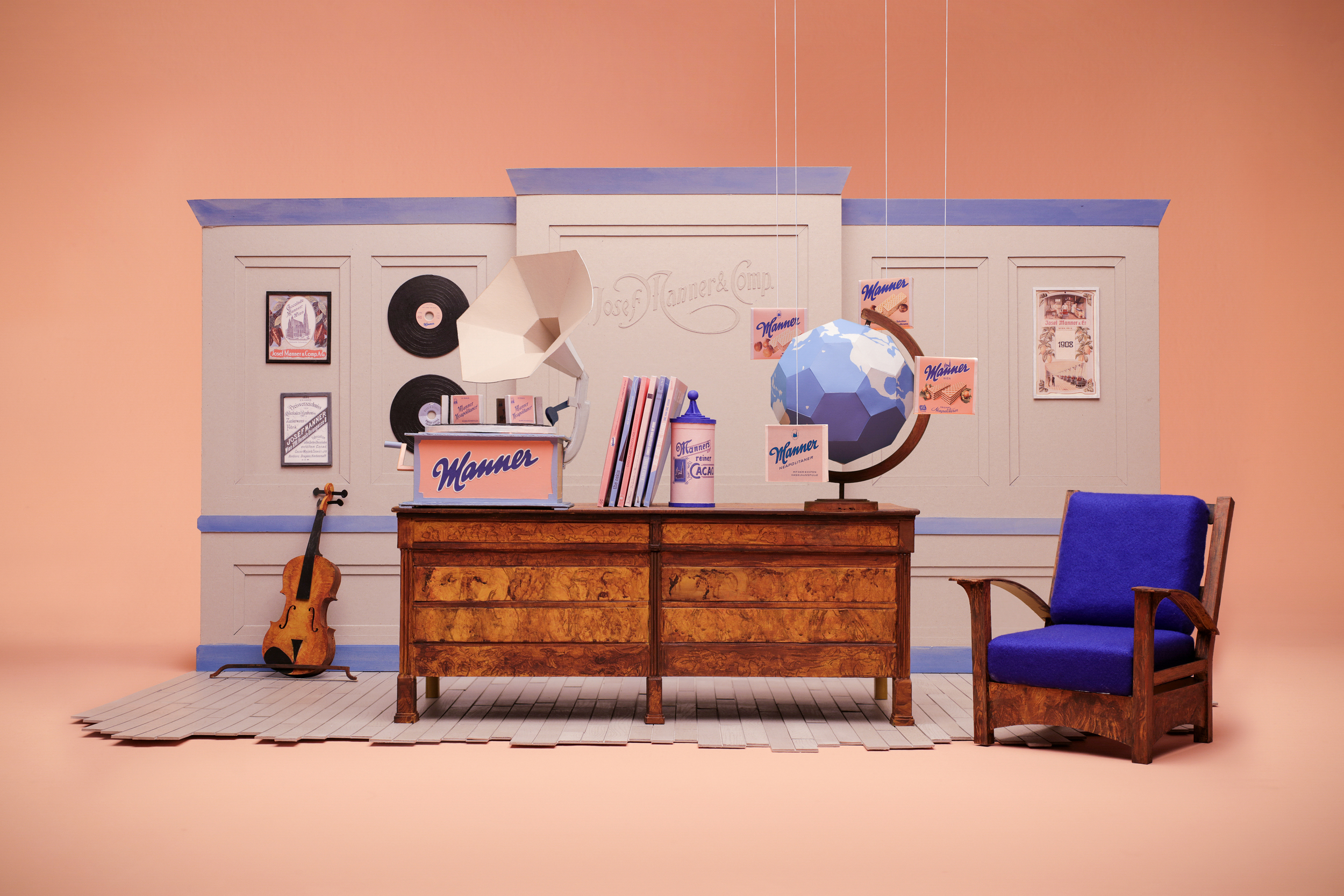 Beginning auf 2016 a dream came true: the guys from LWZ asked me to join them on an animation project they were asked to do for merlicek & grossebner and their client MANNER. For those who are not from Austria: MANNER is an Austrian sweets brand that produces the original neapolitan wafers since 1898.
Everybody who knows me, realizes that a food client combined with a great visual language and an Austrian background is pretty much a best case scenario for me.
The brief was to create a set of short animations around an online game, that also could be combined to one film that describes the history and values of the company. The amazing thing was the creative freedom, that was given to the whole team by the agency. So the guys from LWZ decided to venture out into rather unknown fields and decided to combine various technics. Stop motion, digital animation and a world of hand made miniature sets and characters.
I was brought on to help with the design and art direction. Since the whole story is split into different theme rooms it was a great pleasure to dig into interior research of the 19th century and to come up with a world that combines wit, crazy colors and proportions as well as great craftsmanship. My designs were made digitally but the best part was, that a fantastic crew built everything by hand to have real sets, we could film and animate in. In addition to designing sets I was also responsible for the color keys in a lot of scenes (and I also helped with some stop motion but that is something that only can be mentioned in parentheses). Skop did a great job in producing the whole thing and the collaborations between departments was pure fun. Thumbs up to the whole crew!
So what else to add than: go buy a pack of Manner wafers, sit down and enjoy the crazy combination and more behind the scenes pics and a crazy making of!